Mikhail Charles (2012)
Year of Call 2012
Barrister (England and Wales) | Barrister (Eastern Caribbean) | Chartered Director | Mediator
Mikhail Charles (2012)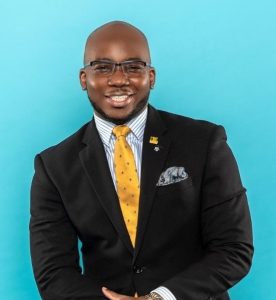 Mikhail Charles joined Chambers as a joining tenant in October 2022 after completion of his pupillage at another set and obtaining tenancy there. He is interested in a wide range of Commercial, Chancery, Corporate and Civil work and is developing a broad practice in all of Chambers' core areas.
Joining 3 Bolt Court Chambers Mikhail has an Eastern Caribbean barristerial practice with extensive contentious and non-contentious civil and commercial (traditionally termed Chancery) experience. He has substantial previous international comparative common law legal experience also being a practising member of the Bar in several Eastern Caribbean countries for close to a decade.
Mikhail accepts instructions in all his chosen areas of practice and is equally adept acting for Claimants or Defendants particularly in a commercial or corporate context.
Recent English successes include advising HNWI on restructuring a $2 billon USD network of companies by way of ship's mortgages and corporate rearrangements; securing the release of substantial funds held by the largest electronic money institution in England and Wales; fending off threatened winding up proceedings and securing the removal of restrictions on jointly held property within an Inheritance Act context.
EXPERTS YOU CAN TRUST
EXPERIENCE & BACKGROUND
B (Hons) – University of Wales (2011) Bar Professional Training Course (PG. Dip Professional Legal Practice) – City University Law School, London (2012) LL.M Corporate and Insolvency Law – Nottingham Law School (2017) Advanced Certificate in Trust Disputes – Society of Trust and Estate Practitioners (STEP) (2019) Certificate in International Investment Law and Dispute Resolution – British Institute of International and Comparative Law (BIICL) (2020) Chartered Director (C.Dir) – Caribbean Corporate Governance Training Institute (CGTI) (2021) Postgraduate Certificate – Caribbean Community Law & The Caribbean Court of Justice, Caribbean Court of Justice (2022) Civil and Commercial Mediation – Phoenix Dispute Resolution Ltd. ('PDSL'), Civil Mediation Council, Chartered Institute of Arbitrators and International Mediation Institute Registered (2022)
England and Wales: Barrister | Mediator (Civil and Commercial – PDSL, Civil Mediation Council, Chartered Institute of Arbitrators and International Mediation Institute)Eastern Caribbean (British Virgin Islands, St. Kitts and Nevis, St. Vincent and the Grenadines, St. Lucia and Grenada): Barrister | Notary PublicEmail: info@mikhailcharles.com