Aisling Selvakumaran (2016)
Year of Call 2016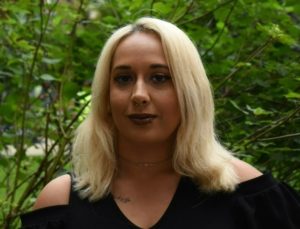 Aisling has previously worked closely with Paul Turner since 2017 and has assisted him on complex immigration matters and with applications to the higher Courts. She has experience in immigration, some civil and commercial, and costs assessment matters. She has also assisted in DVLA challenges, legal aid billing, matters involving potential professional negligence claims, and some areas of family law.
Aisling has extensive experience with ETS and Balajigari cohort cases. Aisling regularly liaises with the various Home Office departments and the Courts in relation to pending applications, document or bundle submissions, complying with Directions, cost claims for successful applications, and for hearing attendance. Aisling has experience drafting representations in support of various types of immigration applications, grounds of appeal and review, as well as skeleton arguments, witness statements, cost submissions, advice on merits, chronologies and draft orders.
Aisling previously assisted in the training and supervision of newer members of staff.
Aisling has previously worked with Renaissance Chambers and Mansfield Chambers and David Wyld & Co Solicitors.
EXPERTS YOU CAN TRUST
EXPERIENCE & BACKGROUND
Secretary & Treasurer of her University's Law Society (2010)
BSB Partial Exemption from the Academic Stage of Training for the Bar (2013)
Member of the Honourable Society of Gray's Inn (2014)
ADR Group – accredited mediator (2014/15)
Corruption Watch UK [volunteer] (2015)
Vocalise (2015)
Cumberland Lodge residential advocacy weekend (2015)
Gray's Inn Advocacy Training Weekend [volunteer] (2016)
Called to the Bar of England & Wales (2016)
BSB pupillage reduction of 6 months (2018)
Qualified Barrister (2019)
Legal Aid registered
Direct access qualified (2020)
BA Hon Law (2007/10)
LLM Human Rights (2011)
GDL [exemption: Land Law] (2013/14)
BPTC (2015/16)
Outside of work, Aisling enjoys photography, reading, and the Arts. She is a member of the BFI and multiple theatre groups in the UK.