Christina Nicholas
Year of call: 1997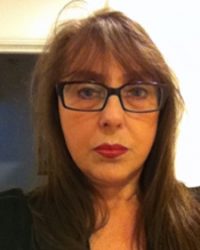 During the first ten years, she achieved over 80% rate of success. Education and work abroad. MA in Modern Languages from Warsaw University Worked in a Diplomatic Service at the Foreign Ministry in Warsaw Graduated Inns of Courts School of Law and Called to the Bar in 1997. 1997-2000 worked for a construction company in London. Since 2000 member of Barristers Chambers in London
EXPERTS YOU CAN TRUST
EXPERIENCE & BACKGROUND
Asylum and Human Rights, Bail and Deportation, Points based System, Family and Holidays Visitors, Marriage Settlement and Adoptions from abroad. EEA immigration law, Administrative Review applications.
MA inModern Languages from Warsaw University, Worked in a Diplomatic Service at the Foreign Ministry in Warsaw, Graduated Inns of Courts School of Law and Called to the Bar in 1997
Insolvency and Bankruptcy
Company law
Housing law, Repossessions.
Letting, letting deposits and disrepair.
Contract litigation.
Personal injuries and negligence.
Commercial leases.v Probate.
Throughout the years dealing with drafting and presenting JR applications on a variety of issues.
County Court appeals against the Home Office in matters concerning penalties for employing students for excessive hours and matters of penalties foe employing illegal workers.
Among reported cases the case of Batayav -v-SSHD concerning prison conditions in Russia amounting to breach of Art 3 HRA – the case reached the Court of Appeal.