Emil Mihai Lixandru (2016)
Year of Call 2012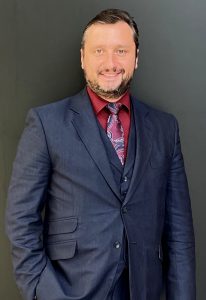 British citizen, Romanian citizen & US Green Card holder with Social Security Number.
A well versed 10+ PQE international Lawyer qualified in England, Wales and Romania, with two years of Banking experience and two Masters in Law who's fluent in Romanian, English, and French.
EXPERTS YOU CAN TRUST
EXPERIENCE & BACKGROUND
February 2012–July 2019, Self Employed Registered European Lawyer & Direct Access. Barrister member of Law Lane Chambers in London, UK

Main duties: Advocating in court, advising in conference, settling cases, drafting statements, revising contracts.
Skills aquired: Analytical and Logical Reasoning, Attention to details
June 2017–February 2019, Contractor for the Crown Prosecution Service in London, UKMain duties: Prosecuting offenders in the Magistrates' Courts for crimes of fraud, traffic and domestic violence.
Skills aquired: Persuasiveness, Time management
January 2009–February 2012, Associate at Tănăsescu, Ispas & Associates, Bucharest, RomaniaMain duties: Conducting legal researches, observing trials, attending preliminary hearings, preparing case files.
Skills aquired: Self-discipline, Quick information processing.
August 2006–June 2008, Cards and POS officer at Unicredit Bank in Bucharest, RomaniaMain duties: Backoffice helpdesk support
Skills aquired: Customer service, Multitasking, Teamwork
University of Cambridge
Communicating for Influence and Impact
Yale Course of Management
Successfully Completed a course in Negotiation Strategies as part of his Professional Development
Dimitrie Cantemir Christian University, Bucharest, Romania
Master in International and European Law, LL.M
(2010 graduate)
Thesis: The free movement of goods, services, capital and persons within the EU.
Master in Business Law, LL.M (2009 graduate)
Thesis: The United Nations Commission on International Trade Law (UNCITRAL)
Faculty of Law, LL.B (2006 graduate)
2010 National Institute for Preparation and Perfectionism of Lawyers, Bucharest, Romania
EMPLOYMENT LAW:
Abdelmalek Boukra vs Veolia Envir. Service Ltd [2019] – Central London Employment Tribunal
Successful trial for the Claimant in a case of Unfair Dismissal
Loredana Secrieru vs eRecruitment Ltd [2016] – West Midlands Employment Tribunal
Successful pre-trial settlement for Claimant in a case of Pregnancy Discrimination
CRIME:
Regina vs Ionel Petru Fichtel [2017] – Stafford Crown Court
Successful appeals against conviction and sentence in a case of ABA & Breach of Non-Molestation
Regina vs Sorin Alexe [2016] – Oxford Crown Court
Successful appeal against decision in a case of Sexual Assault
Regina vs Dănuț Viorel Spin [2015] – Snaresbrook Crown Court
Successful bail application and judgment of acquittal in a case of Human Trafficking
Regina vs Eugen Guna [2015] – Chelmsford Magistrates' Court
Successful judgement of aquittal in a case of Raccially Aggravated Assault
FAMILY LAW:
Izabela Pop vs Ionel Petru Fichtel [2018] – Wolverhampton Family Court
Successful judgement for the Respondent father, Mr Fichtel in a case of Child Arrangements
Lincolnshire County Council vs The Chiriţăs [2017] – Lincoln Family Court
Successful judgement for the Chiriţă family in a case of Forced Adoption
Eirini Gliniadaki vs Philip Dennis Modinos [2016] – Luton Family Court
Successful judgement for the Respondent father, Mr Modinos in a case of Child Arrangements
Rajesh Karwal vs Sharoo Karwal [2016] – West London Family Court
Successful judgement for Mr Karwal, the Applicant in a case of Child Arrangements
COMMERCIAL DISPUTES:
Brown & Brown vs Complete Building Solutions Limited [2017] – High Court of Justice
Successfully defended a summary judgment application in a case of Breach of Contract
INTERNATIONAL LAW:
Giovanni Di Monda vs Regina Daniela Brașoveanu [2016] – High Court of Justice
Partially acted in an international case pursuant to Council Regulation (EC) 2201/2003 Brussels II
LANDLORD AND TENANT:
Mr Chi Tat Siu vs Ana Maria Mureșan [2014] – Wandsworth County Court
Successful pre trial settlement for Defendant in a civil action for Repossession
IMMIGRATION AND CUSTOMS:
SC Trans-Com Diplomat Cristian SRL vs UK Border Force, The National Post Seizure Unit [2015]
Successful restoration request for a tractor unit seized by the UK Border Force at Port of Dover
Charles Rudolph Gunter vs UKBA [2013] – Eaton House Immigration Removal Centre
Successful Asylum application
Please Click the Names Below for Testimonials on PDF Document: