KAREESHA TURNER
Year of Call 2013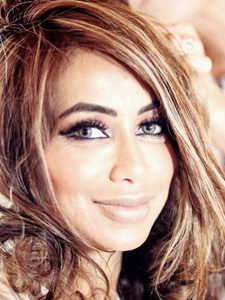 A bright, charismatic and ambitious barrister. Previously head of a tertiary institution who possesses a vast wealth of knowledge in drafting, contract negotiation, commercial and media sector. I have a wealth of experience in Immigration, Human Rights, Family and Commercial law. Very quick learner who absorbs new situations quickly. Client and result focused. Excellent communicator with both professionals and lay clients. Combines legal knowledge with business acumen.
EXPERTS YOU CAN TRUST
EXPERIENCE & BACKGROUND
Immigration
I appear regularly in the First Tier and Upper Tribunal of the Immigration and Asylum Chamber in relation to asylum and human rights matters, including numerous successful challenges to paragraph 322 5 refusals. in addition to appearing in the Higher Courts in respect of unlawful detention cases and worked as a pupil on a Supreme Court case on nationality (R(Johnson) [2016] UKSC 56. I have extensive experience in representing minors and vulnerable clients providing empathetic and effective representation.
Frequently instructed by the Secretary of State for the Home Department in presenting appeals at the First Tier Tribunal.
Specialist in all aspects of Judicial Review from advice to representation.
Direct Access qualified.
Family
Extensive experience in all areas of family law, both public and private, including contact proceedings, ancillary relief, non-molestation orders and injunctive relief.
Commercial
Since September 2014 have worked on numerous commercial disputes in Thailand and Poland, including a VAT case against the HMRC [Exxon Mobile v HMRC]. In relation to the afore-mentioned hearings I have personally undertaken the necessary document reviews, drafting of case statements, affidavits, witness statements, applications and all other legal documents.
I have further drafted agreements in relation to cross border business investment projects, consultancy agreements, agency agreements and agreements in relation to the establishment and operation of petrol stations with a multi-national oil company.
Advised the liquidators of its claim under an ACMI aircraft lease agreement under which Greendot Aviation leased three aircraft. Greendot's flights in Thailand were revoked following what the Civil Aviation Authority considered was unsafe conduct. Acted for and advised an international air cargo company in relation to a contractual dispute with an airline. Worked on a claim that relates to payments for the crew and support services of an agent for an airline operating flights in the Middle East.
In 2015, I was commissioned by the Prime Minister's office in Antigua and Barbuda to prepare a report on the AML IV directive.
Advised one of the major shareholders of Bitfinex in the DAO hack and successfully negotiated for my client in the recovery of his crypto currencies.
Legal consultant at TMF in South East Asia till 2015.
November 2013
Barrister (England and Wales)
Honourable Society of Middle Temple June 2013
Accredited Mediator
ADR Group
Civil & Commercial Mediator Training Programme June 2012
Bar Professional Training Course (BPTC) Very Competent' (79%)
College of Law
Graded 'Outstanding' in Alternative Dispute Resolution (Negotiation, Mediation and Arbitration)
and Professional Ethics. June 2010
LLB (Honours) (First Class)
University of London December 2004
Post Graduate Dip in Communications (Mention Tres Bien)
Alliance Francaise / Universite de Sorbonnes/ Paris Chamber of Commerce December 2003
BA Honours (Law and Management) (Upper Second)