MUHAMMAD NAVID AKHTAR HAMID
Year of call: 2019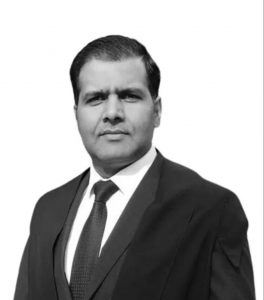 Called to the Bar: March 2019
Navid accepts instructions in all areas of immigration, family, civil, and crime with a
particular focus on motoring offences. He is a seasoned advocate. His skills in case
management and advocacy, make him a popular choice. He is known for his attention to
detail, cross-examination skills and his ability to present complex evidence to the court. He is
approachable and always in demand for his advice and advocacy skills.
EXPERTS YOU CAN TRUST
EXPERIENCE & BACKGROUND
LLM Legal Practice (Barristers) – BPP University Bristol
Postgraduate Diploma (International Commercial and Corporate Law) – University of
Gloucestershire
LLB (Hons) – University of Gloucestershire
The Honourable Society of Lincoln's Inn
Advocate High Courts of Pakistan
English, Urdu, Punjabi and Hindi.