Akshat Krishna
Solicitor Advocate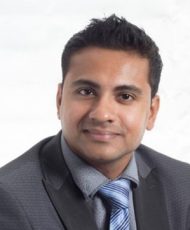 Ash has over five years of post-qualification experience of advising clients in a wide range of family law matters as well as conducting litigation and representing clients at the Family Court.
In so far as my family court advocacy experience is concerned, Ash is keen to represent clients at the following types of court hearings (both remote and attended/in-person):-
*Return hearings for Non-molestation Order and Occupation Order applications;
*Directions Hearings for Section 8 applications such as Child Arrangements, Specific Issue, Prohibited Steps, Special Guardianship etc;
*Findings of Fact hearings in Child Arrangements applications;
*First Appointment (FDA) hearing, interim applications and the Financial Dispute Resolution (FDR) hearing in Financial Remedy Order proceedings.Ash credits his litigation experience whilst working in the Personal Injury Department during his training years for giving him the procedural foundation to be able to embark upon acquiring Higher Rights of Audience in civil proceedings qualification so early in his legal career; a feat he has achieved within 3 years of qualifying as a Solicitor.
In his spare time, Ash is a dedicated Saturday league cricketer who prides himself on having had the privilege to once represent Worcestershire County Cricket Club at the U17 level; be it as a "one game wonder"!