Dr. MEHEDI RAHIM
Year of call: 2007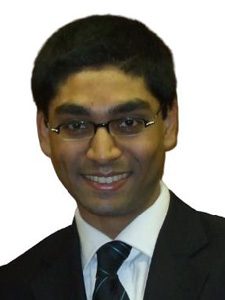 DR MEHEDI IBNE RAHIM FCIArb
Islamic Insurance Expert I Takaful Lawyer I Marine Barrister I Shipping Lawyer I Marine Arbitrator I General Arbitration London
An experienced Barrister with excellent knowledge of the Civil Procedure Rules with focus on Appeal matters in particular. I have worked, handled and been involved in numerous civil disputes which includes Commercial litigation, Contractual Dispute, Landlord & Tenant (Residential) – Possession hearings, Insurance matters, Personal Injury, Costs (including Solicitors Wasted Costs), Clinical Negligence, Shipping, Arbitration including high quantum & fraud.
Mostly dealing with Fast and Multi-track cases from pre-action to the trial including Appeals grounds, Injunctions, obtaining & defending Search Order, all sorts of Applications (including relief from sanctions), Limitation extensions, Part 20 applications, Infant Approval Hearings, Stage 3 hearings, Costs & Case Management Conference hearings, Third party negotiations, drafting skeletons & submissions, drafting complex applications, CPR 35 questions, CPR 18 questions, CPR36 & Calderbank offers, summary & detailed costs assessments documents, Witness Statements, under various CPR
EXPERTS YOU CAN TRUST
EXPERIENCE & BACKGROUND
Insurance Law
Insurance has always been at the heart of my legal career. Through my Masters and PhD I specialised in the niche area of Takaful and Marine Law. I have worked with global financial organisations to create specific Islamic insurance related products and can help Islamic insurance companies establish a footing in the UK under Lloyds of London. I have written and delivered papers at conferences around the world including the Malaysia-Indonesia International Conference on Economic, Management and Accounting.
Marine Law
With experience from the 3rd largest marine broker in the world, I have advised shipping clients in the key areas of Cargo Claims, Charterparty Claims, Collision Claims, Demurrage Claims, Hostage situations, Kidnap and Ransom, Piers and Harbour Claims, Piracy, Tug & Tow, Use of armed guards and War and Sanction related work.
I have acted on contentious cases for clients with vessels across the globe including the Arabian sea, Indian sea, Red sea, Gulf of Aden, Persian Gulf and Bay of Bengal. In non-contentious work, clients value the quantity of litigation work I have completed, which gives me the foresight to help them put the right cover and legal structures in place to avoid future problems.
I have also developed a new insurance model for marine cargo which is both Islamic Law and English Law compliant.
Arbitration
I have successfully arbitrated on a range of general arbitration including shipping cases. I accept instructions from shipping companies and solicitors, as well as international trading companies and insurance brokers.
ACCOMPLISHMENTS – PUBLICATIONS
2014: Malaysia-Indonesia International Conference on Economic, Management and Accounting, Malaysia: Presented paper and published in MIICEMA Winter 2014 journal: "Islamic insurance in UK marine insurance market: Legal pitfalls threatening takaful from being suitable for advancement in the West – Is takaful doomed for destiny?"
2014: Kuala Lumpur International Business, Economics and Law Conference, Malaysia: Presented paper and published in International journal of Business, Economics and Law Dec 2014 journal: "Takaful viability with hindsight of UK marine insurance – Paradigm splitting the Islamic viewpoints – will insurance really ever be considered halal.
ACCOMPLISHMENTS – PROJECTS
2016: Pearl Journal of Management, Social Science and Humanities: Peer reviewed and evaluated paper: "Towards Achieving a Maqasid Shari'ah oriented Islamic Banking"
2016: Global Islamic Economies and Markets Conference, London: Presented paper: "Hindrance of Islamic Insurance in the West: Is the English legal system reluctant to support Takaful?"
2015: Occidental Institute for Islamic Banking and Finance, London: Presented paper: "Islamic insurance in England & Wales: Does this tale have a happy beginning or ending in England & Wales insurance market?"
ACCOMPLISHMENTS – HONORS AND AWARDS
Awarded as runner-up for Bangor's Santander Entrepreneurs (2013)
Awarded Holborn College Merit Prize LLM results (2010)
ACCOMPLISHMENTS – LANGUAGES
Bengali (Native)
Urdu (Conversational) vACCOMPLISHMENTS – ORGANSIATIONS CIArb – Fellow. Member since 2015
AAOIFI – member since 2014
Inner Temple – from 2007
Groups to Consider Joining
Global Islamic Finance Resources
Islamic Banking and Finance
Islamic Finance Research
Islamic Finance – Compliance & Auditing
Islam & Islamic Info
Islamic Finance & Sharia Compliant Business Solutions
Islamic Insurance
Takaful
Financial Islamic
Marine Insurance Claims
Marine Transportation
The Marine Professional
Marine P&I Insurance Professionals
Marine Underwriters
International Arbitration
Arbitration & Litigation Lawyers
Association for International Arbitration
Corporate Disputes – Litigation, Arbitration & Dispute Resolution
18 Groups suggested