OWUSU EMMANUEL ABEBRESE
Year of call: 1985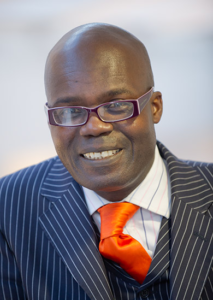 Owusu is an established practitioner, academic and a member of the judiciary in three jurisdictions and over the years he has combined all three roles at a high level. His practice in property covers both contentious and non contentious matters, residential, commercial, private and public sector cases. The combination of 26 years as a law academic teaching in Land, Equity and Trust, Landlord and Tenant /Housing provides him with a deep insight and understanding of the law and its application. He has also provided teaching materials on all of his areas of expertise.
Owusu in his practice in Immigration and Asylum has appeared at all levels of the Tribunal and has represented in applications in the High Court including Judicial Review. In his role as a Judge he has vast experience in hearing and determining appeals in all areas of appeals which come before the First Tier Tribunal. He also has extensive teaching experience in Immigration and Asylum on the Undergraduate and Legal Practice Course.
Owusu is known for his intellect, tenacity, composure and meticulous preparation of cases.
Current Professional Appointments
First Tier Tribunal Judge Property Chamber-- 2002
First Tier Tribunal Judge Immigration and Asylum Chamber--2003
Possession Judge (County Court)—2020
Previous Appointments
Head of Law School London Metropolitan University 2014-2016
Law Academic London Metropolitan University---1989-2016
Associate Lecturer New Buckingham University---2017--18
Chair of Surrey Probation Board---2002-2006 (Appointment of Secretary of State)
EXPERTS YOU CAN TRUST
EXPERIENCE AND AREA OF PRACTICE