SAJID MUSTAFA
Year of call: 2016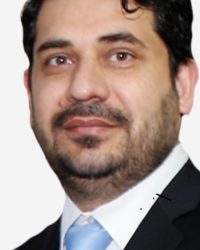 Specialisea in Immigration and Asylum, Human Rights and Public law with particular interest in Judicial Review, Unlawful detention, and higher Courts Appeals.
Specialism- Immigration and Asylum
He has been involved in many Judicial Review cases challenging Immigration decisions including unlawful detention claims, Emergency Injunctions, Dublin Convention challenges, fresh claims, certification cases, and European law cases. He also appears before First Tier Tribunal(IAC) and Upper Tribunal(IAC) in statutory Appeal matters.  He also has experience of taking the matter to the Court of Appeal.
His experience is in all areas of Immigration law including refugee convention, EEA law, PBS, deportation, detention matters, and cases involving children. He has considerable experience of conducting cases involving successful actions for damages wrongly subjected to that process.  I also worked for Homework in Taylor House, Hatton Cross and Birmingham (IAC).
Public law and Human rights
He is regularly instructed in Judicial review claims on public law and human rights grounds.
EXPERTS YOU CAN TRUST
AREAS OF EXPERTISE
Court of Appeal
Mudiyanselage v The Secretary of State for the Home Department [2018] EWCA Civ 65 (30 January 2018)
The Court of Appeal given guidance on policy guidance of evidential flexibility policy.
Onwuje & Anor v The Secretary of State for the Home Department [2018] EWCA Civ 331 (01 March 2018) 
Appeal on private life established by investment and creating business.
Qualified as Solicitor in August 2012
Call to Bar in March 2016
Membership of Lincoln's Inn Society
Member of Administrative Bar Association
Member of Bar HR committee
Vice Chairman (Alternative Dispute Resolution) System Reform Committee (LHCBA)